Send all your Shetland Pony News to info@shetland-pony.com or share on our Facebook page for publication on this site.
"On Valenties Day Shallochmill Crunchie arrives, a fortnight early and I think he is the first Scottish Foal to be born this year.
Mother and baby doing great but I'm getting nothing at all done due to sitting watching them!" says Susan
Is this the first Shetland foal of 2020? Send them in…..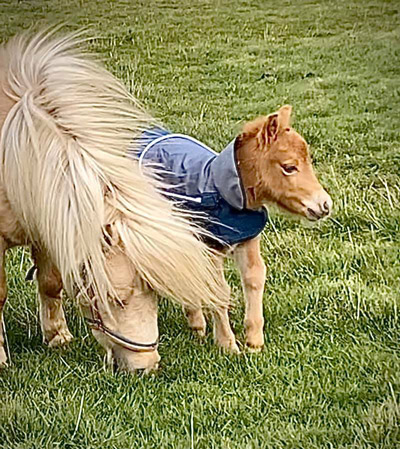 Thank you for your patience in January during the transition of the site. I have received several emails about the new site, with a lot of good comments – Thank you. I also received a few suggestions (which are always welcome), about how it could be improved, a common one was about the colours being a bit dull on the Link Buttons, so I've made them a bit brighter! It is also fully responsive, so the screen size will alter to your screen.
The same format that's served this site for 20 years applies, Stud Web Links on the front page, a Current News page, a Ponies For Sale page, a 'NEW' Stud Type page, a 'NEW' Stud Map page and a Show Dates Page. I will be adding the previous years news in due course. Please keep sending in all your News & Ponies For Sale.
The Stud Type page is at the moment split into 2 categories, Standards & Miniatures. On the Map page you can get a marker on your exact location or your postcode. This would be useful to visitors planning stud visits, to see your locations around the country. To get your Stud listed or edited on either the 'Type' or 'Map' page please get in touch.
If you wish your Stud Link to be included on the front page or you are needing a website built please get in touch – info@shetland-pony.com
Shetland Performance 2019 –  Inhand Awards – Overall Points Champion
Miniature Stallion – Highedge Darcy owned by Jill Needham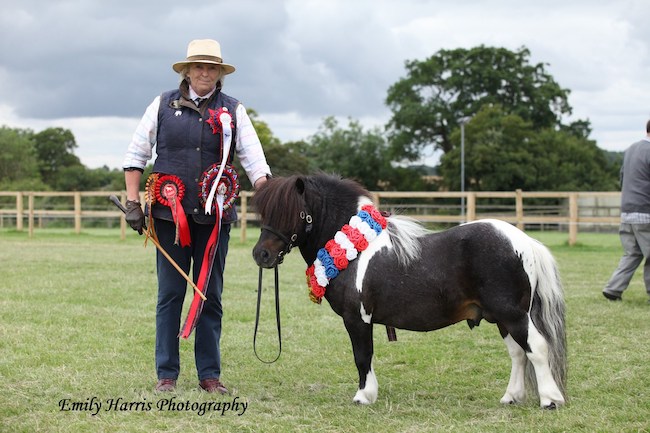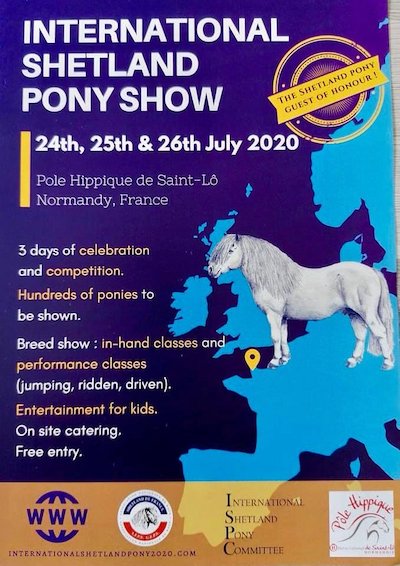 International Shetland Pony Show 24th – 26th July 2020
at The Pôle Hippique de Saint-Lô (St Lô equestrian pole).
Accomodation;
A dedicated park on the Pôle Hippique de Saint-Lô offers hardstanding pitches with electric hook-up for lorries, campervans and caravans.
No grass pitches for tents available on site, but still possible to have your tent in the parking.
Stables;
More than 200 stables are available, close to the showrings. Straw provided. Hay available on site.
More Info – www.internationalshetlandpony2020.com/
A website promotes your Stud, it acts as a digital brochure letting people know what the story of your ponies is.
Don't have a website? Don't worry we can make you one!
From a simple website hosted by shetland-pony.com to a stand alone www.yourstud.co.uk
We can manage and update your website as an when you require or simply set it up and let you do the work yourself.
Here are two examples of home pages;
Horse of the Year Show 2020 National Pony Society / Baileys Horse Feeds M&M Ridden Pony of the Year Qualifiers containing Shetlands;
Native Breeds Ridden Festival – 31/05/2020

Midland Counties Show – 06/06/2020 – 07/06/2020

Royal Three Counties – 12/06/2020 – 14/06/2020

Derbyshire Festival – 13/06/2020 – 17/06/2020

Royal Cheshire County – 16/06/2020 – 17/06/2020

Royal Highland Show – 18/06/2020 – 21/06/2020

North of England Summer Pony Show – 27/06/2020 – 28/06/2020

Royal Norfolk Show – 04/07/2020

Monmouthshire Show – 04/07/2020

NCPA Staffordshire County Festival – 04/07/2020 – 05/07/2020

Scottish Horse Show – 08/07/2020

Great Yorkshire Show – 14/07/2020 – 16/07/2020

New Forest and Hampshire County Show – 28/07/2020 – 30/07/2020

NPS Summer Championships – 31/07/2020 – 02/08/2020

Stoneleigh Horse Show – 07/08/2020 – 09/08/2020

Shetland Pony Society Stud Book Breed Show – 30/08/2020

Moreton in Marsh Show – 05/09/2020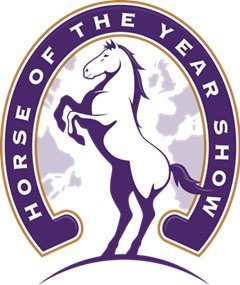 Letters from Macmillan & Alzhiemers Society to all the people who donate to Gerry Hart's shetland-pony.com SHETLAND PONY OWNERS AND BREEDERS Christmas Appeal, that was split between Macmillan & Alzheimer's Society, all cards can viewed HERE;
We can't say thank you enough
Thank you so much for your very kind donation of £595.00 to Macmillan Cancer Support Your generosity and support will allow us to help everyone with cancer live life as fully as they can
We would like to thank all owners and breeders for your generosity, kindness and commitment to supporting the work that we do at Macmillan. £595.00, for example, could pay for a Macmillan social care worker or family support worker for 1 week, helping patients, family members, and carers manage the social and practical problems of living with cancer.
How you're helping
At Macmillan, we understand that cancer can impact a person's whole life – health, money, family, work; everything. We can help people with managing symptoms and offer advice and benefits for things like keeping the cost of heating down during treatment. We can also provide training for employers to support people back to work. With your support, people get the energy and inspiration to feel more like themselves.
Thank you once again for being a part of Team Macmillan.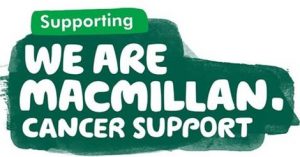 Dear Gerry Hart
We can achieve so much more when we come together. Thank you so much to everyone at Shetland Pony Group for uniting against dementia and raising a fantastic £595.00 from your fundraising – what a fantastic achievement!.  We will ensure that we make every penny count to drive our crucial work.
Dementia devastates lives. By 2021, 1 million people will be living with the condition. But dementia won't win. Until the day we find a cure, Alzheimer's Society will be here for anyone affected by dementia – wherever they are, whatever they're going through. Everything we do is informed and inspired by them.
We'll make sure that your donation is put to good use, whether it's spent on campaigning activity to stand up for people with dementia, funding research to develop a cure, or delivering vital services across the UK; it's going to make a huge difference.
Just one of the vital services we provide is Side by Side where we focus on the individual needs and personalities of people with dementia, allowing them to continue doing their favourite activities and making sure people living with dementia don't feel alone.

'After a whole year of not going out, I now can't imagine staying indoors.' – Val, living with dementia, using Side by Side

We're taking on dementia to put a stop to it, any way we can.
Once again, thank you. With your help we hope to one day win the battle against dementia.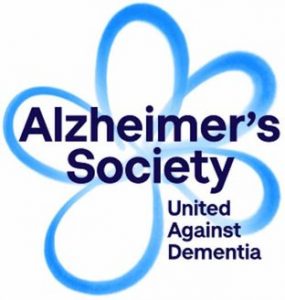 After much thought and deliberation, I have decided that it is time for me to pass on the baton which is Shetland-pony.com. I will miss it, but I've got to the stage having been on steroids for years that they are starting to have some of the side effects long usage brings. Whilst they make me 'sharp' and on the ball, amongst other things, they thin the skin, not good for someone sat in a wheelchair.
Neil Kirkness from Orkney now owns the site, and much of its present content and format will remain the same, along with a new modern web site. Bear with us while the transition takes place. I have had my go, and its time to bring in new blood.
I'd like to leave a legacy of good memories, the Sussex Show, which I started and ran for 18 years the South East group for a similar time, passing its financial reserves to the Downs group which continues in the area. I set up the National in hand awards, a points scheme with an annual 'black tie' dinner and presentation at the Spa Hotel, Tunbridge Wells, a highly successful, prestigious scheme and awards dinner attended by owners and breeders from Scotland, N Ireland, Wales and of course England. I always believed it was an important scheme that should be run by the breed society, eventually they agreed and continue with it to this day.
There are over 200 paintings by me of mostly Shetland ponies In the UK and worldwide, 150 illustrated in a book for reference. I think Kevin and I have bred some good ponies over the years and will continue with that, 3 perhaps 4 per annum, for the foreseeable future.
I'd just got my first PC in 1999, lying awake, the concept of a website that listed studs, promoted news, enhancing the reputation of the breed, a list of affiliated shows/schedules as provided by show secretaries, a results service, links to groups and associated sites, and a ponies for sale page. All laid out in an easy to access format. Over the years I have thought how I might improve it. I always believed it 'does what it says on the tin'. That's not to say it can't be improved. The whole public perception of the Shetland pony has markedly improved to equality with other breeds. You've been out there 'doing it' breeding some fabulous ponies, but it has been Shetland-pony.com that has told the world.
Social media such as facebook has entered the fray, people can 'post' what they like, (and they do!) I'm not entirely sure that breed perception has been enhanced, certainly the perception of some are that they are overly 'pleased with themselves' and far too self congratulatory for my taste and many others. Shetland-pony.com, under my EDITORSHIP, WHILST CONGRATULATING SUCCESS, has stuck to the facts and results, that's one of the reasons why people return all the time to the site. I am assured and confident that Neil will continue in the same even handed approach.
Bear with us during this transition period of minimal disruption and a bright new future for the first and most respected Shetland pony web site. Gerry Hart. xx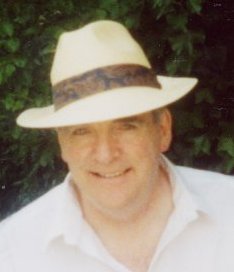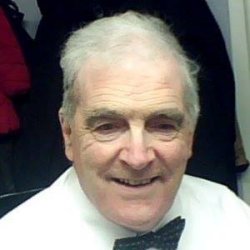 Shetland Performance 2019 –  Inhand Awards – Overall Points Champion
Miniature Stallion – Highedge Darcy owned by Jill Needham