Send all your Shetland Pony News to [email protected] or share on our Facebook page for publication on this site.
It all started last Saturday when we were devastated by the loss of one of our beautiful older mares Parlington Orchid shortly after she gave birth to a gorgeous little bay and white filly called Isabella, by Parlington Quentin. She was the sweetest mare you could ever wish to meet, I don't think I ever saw her put her ears back and she would let children cuddle her foals even when just born. We will miss her terribly
Thankfully her little foal was very well so we fed her colostrum that I had saved in the freezer and we set up a heat lamp in the corner of a stable with 27yr old Teddy bear Humbug, next to her for company. Jacky and Steve kindly brought powdered mares milk up for me and big Ted for her to snuggle up to. Everyone was very kind and helpful sharing posts for foster mares but unfortunately the ones that were the right size were just too far away to collect as we also had another mare waxed up that we couldn't leave. Just when I was starting to really struggle with the hourly feeds our good friends Lucinda and Jamie rang to say that Parlington Victoria had sadly lost her colt foal 6 weeks early. Even though they had suffered a devastating loss they were kind enough to think of us and brought Victoria straight over to see if she would take Isabella. We were all exhausted and it was a tense moment after we had covered Isabella in afterbirth fluid to see if Victoria would take her but we needn't have worried as it was love at first sight. The hard bit was convincing Isabella that she was no longer a human!! but with Wilf holding a back leg up, me pointing her in the right direction and Jamie squeezing Victoria's milk through the rubber teat that we had been using we eventually got there. A joyous and emotional moment that we will never forget
Thank you to everyone who got in touch to help – Di & Wilf – Parlington Stud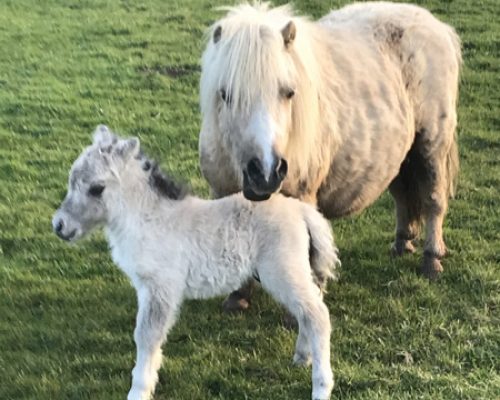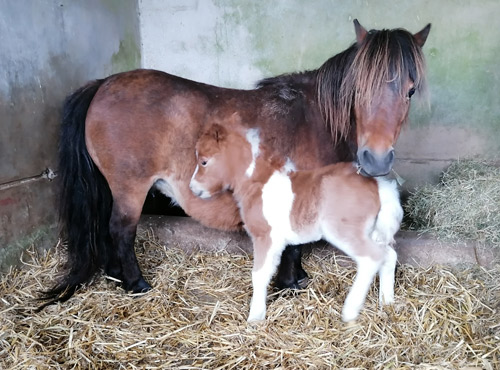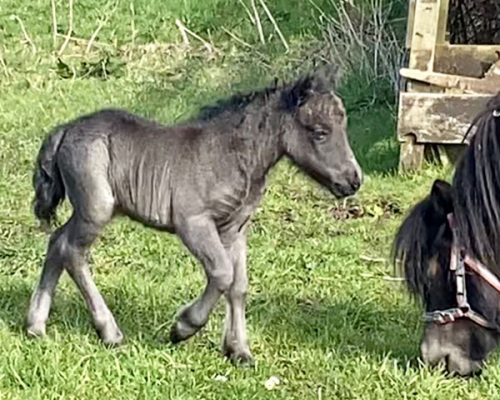 As from 1 January 2022 all foals registered with the SPS-BS must have a DNA profile of the sire completed. As a Charity, Shetland Pony Stud Book Society are obliged to ensure registered ponies are a pure breed. The Society recommends that members put their colts through the Voluntary Vetting Examination (VVE). This is done to ensure stallions are free from any hereditary conditions. Should you buy a mare in foal please check that the sire has a DNA profile.

Urgently looking for a Miniature Foster Mares available anywhere near North Yorkshire;
please contact –
01969 640232
or
email here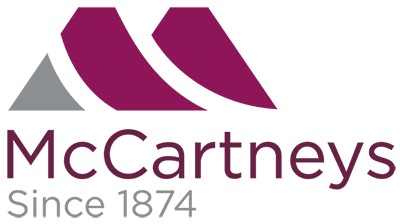 Mon 18 October 2021
Annual Sale for the Society
At Worcester Market
Tel: 01905 769 770
Tawna Patrick was proud to be a part of 'wearing odd socks' to celebrate and support World Down Syndrome Day which is held annually on 21st March. Patrick lives in the picturesque village of Cockington in South Devon.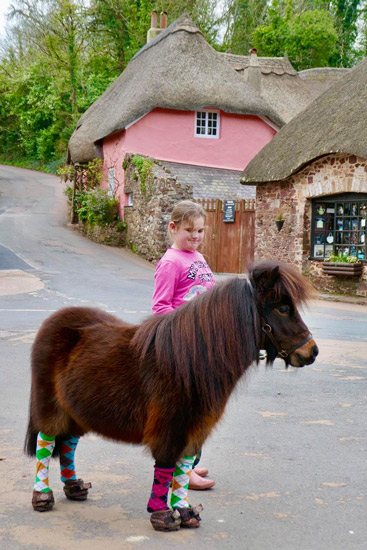 *Scam Alert*
Please be careful while viewing / purchasing Shetland Ponies for Sale on Social Media Groups / Pages, we have been made aware of a page on Facebook advertising beautiful Shetland Ponies for sale & taking deposits for ponies that don't exist.
Please don't pay a deposit for an animal you haven't seen.
For anybody that has been caught up in an online Scam you can report it here.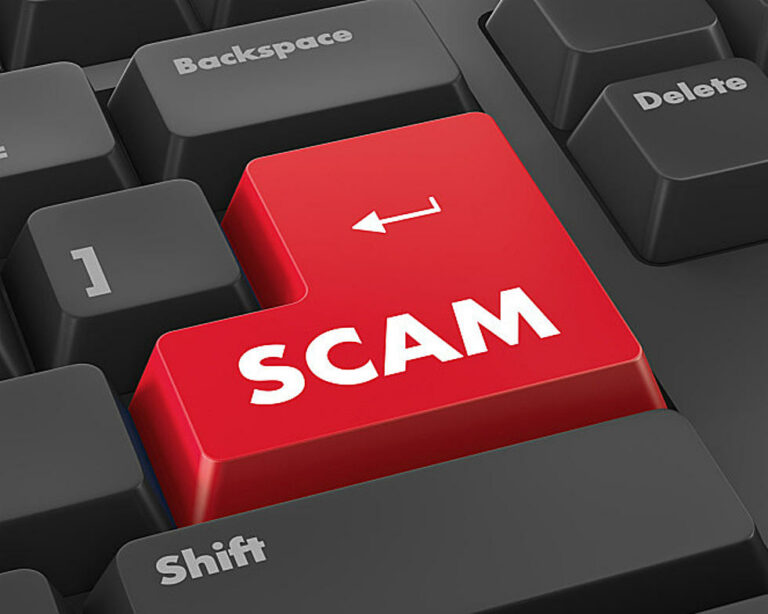 With COVID restrictions still in place and the future still uncertain, many shows are changing dates or cancelling their 2021 shows. 
Keep up to date with out Show Calendar Page.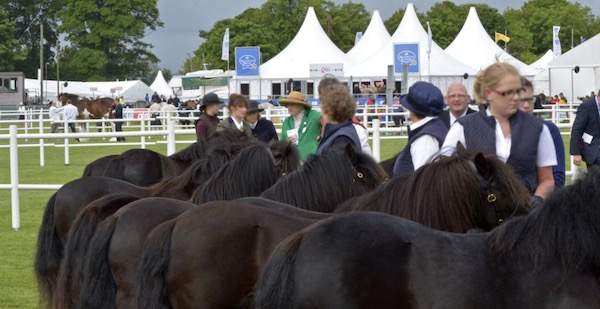 Shetland Pony Welfare Trust Volunteer Fundraiser of the Year 2020 Award
S.P.W.T wanted to recognise the enormous efforts of our fundraisers by launching their first Fundraiser of the year Award 2020.
Ten nominees were shortlisted and the Trustees and Sanctuary volunteers voted on the fundraiser who they felt went to extraordinary lengths to raise funds for S.P.W.T.
One Nominee stood out and The Shetland Pony Welfare Trust is delighted to recognise her as a shinning example of fantastic fundraising for 2020.
Emily Mayfield aged 15yrs set out to create a virtual online Shetland Pony Show. With the Lockdown in force and shows cancelled Emily Organised the Midsummer Spectacular Shetland Online Show and raised a staggering £1,200 to help Support the rescued ponies at the sanctuary
"Thank you so much to Emily and to all our supporters and fundraisers without whom we could not continue to rescue and care for more ponies."
Xmas Card Appeal 2020 – Each Charity was able to receive £250 each thanks to gift aid. Thank you to everybody who donated. Cards can be viewed here until the end of January.
Shetland Pony Breeders & Owners from shetland-pony.com,

you're amazing

Thank you for your gift of £200
With your support, you are helping to make sure no one has to face cancer alone.
You will be sent a confirmation email shortly. Your reference number is 37913950.
Thank you for your donation
Thank you for your donation of £200 to Alzheimer's Society. Your kind gift will help us provide a lifeline to more people affected by dementia
Happy New Year!
Thank you to everyone that donated to our Xmas Card Appeal 2020 for the Macmillan Cancer Support & Alzheimer's Society. A total of £400 was raised as of the 31/12/20. This will be split between the two causes. Anyone wishing to view the cards or donate can do so here until the end of January.
As a special promotion for January 2021, all adverts place on our For Sale Page will be at a reduced rate, to advertise click here.