Shetland Pony / Ponies For Sale
Place an Advert For
Tack / Horse Boxes / Equipment / Shetland Ponies
For Sale / Wanted / For Lease

Ruggles Horse Rugs has a huge range of Shetland rugs both for minis and standard sizes and for all seasons. Quick delivery. www.ruggles-horse-rugs.co.uk
Sire; Stow Prefect
Dam; Stow Contessa
DOB; 26/04/2019
Staggie is a spectacular looking large chestnut colt sired by the outstanding show winning black stallion Stow Prefect whose wins include RHASS 2018.
Sire; Champlers Viking
Dam; Stow Lady Violet
DOB; 01/06/2019
Stow Lord Vic is a black colt with show quality and from top show winning pedigree bred parents.
Vic has loads of lovely silk furnishings.
Compact Renault 7.5 ton pony lorry Yr 2000. Mot December 2022 no advisories. Tilt cab, full living with separate toilet, hook up, leisure battery, on board water tank, isolator, new tyres all round.
Partitioned for 3 ponies, 4 shetlands, all moveable with stallion doors and adaptations for shetlands. Never let me down.
Economical 6speed Diesel.
Stalled for two miniature shetlands facing forward, or with boxes removed and partition fitted two ponies facing back.
Day living at rear with sink and water pump, 2 ring gas hob, storage cupboards, underseat storage, hanging space, cassette toilet provision.
Camera's to horse area and reverse.
SatNav system with remote control.
Ready for 2022 show season.
Iveco Daily Automatic Pony Van
Iveco daily 2013, automatic long wheel base 3.5 ton diesel panel van, full mot, 109138 miles. Has been professionally converted into a Pony van with full living,3 way fridge, bench seat which folds out to make a bed, hot and cold hand wash, plenty of storage, 2 fold down tables, insulation in living area, led lights throughout and fully carpeted. The rear of the van is sectioned with removable gates to carry 3 ponies, All gates can be left open so can be used as a stable. A ramp at the rear assess the Pony section, also has a jockey door into the living. There is a wind out Flamma awning on the side and tow bar underneath the ramp, the back doors have been left on.
Licensed Stallion For Lease
Sire; Kerswell Minnow
Dam; Kerswell Treacle
DOB; 11/05/2007
Eiger Jasper is currently looking for a breeding loan home in Shropshire. Homes will be vetted, proof of id is required and a vet reference will be needed as well as a loan agreement.
This is a fantastic opportunity to improve stud bloodlines without the cost of buying a stallion.
Jasper has a fantastic pedigree and has put some lovely foals out there.
He's just not being used to his full potential at present, Jasper has been shown in the past and won championships.
Jasper is a well behaved stallion who will run with other boys, he just hasn't been used much due to owners circumstances, he has no health issues at all and is fit and ready to go. If you are interested, please contact me
Black standard reg stallion
Sire; Kenrick of Coden Water
Dam; Stow Verity
DOB; 02/05/2009
VVE Passed, DNA Held by Society, stands Approx 40″ / 41″
Stow Versace is a proven stallion
Thrown some really nice stock.
Stow Versace hair confirmation, bone, hair. 
Manners never put a foot wrong with us.
Stow Versace is only on the market to health issues in the household and we feel we can longer do this Stallion justice. 
As we sadly decided to stop breeding ourselves. 
Sire; Bergli Origo Rose
Dam; Schiehallion Expresso
DOB; 22/05/2021
Lovely big chestnut colt foal Truebadour is well handled halter broken and had his feet trimmed wormed and eating hard feed.
Wanted: Miniature Shetland Stallion for covering two maiden mares
WANTED
Miniature shetland stallion covering for two maiden mares. One black Colleytown, one dun (grullo) Helawi.
Solid colours preferably Bay/pali/grullo/brown etc or mostly black. Top show quality small stallion that has a lovely temperament.
Would consider short term lease to here (near Ludlow). I am Shropshire so not too far.
Am looking to start breeding a few quality ponies. Would also consider buying a quality mare; again breeding/confirmation and temperament paramount.
Please email with photos and breeding.
WANTED
PARLINGTON bred mare as brood mare. Solid colour preferably. Long term caring home for right little lady as pet as well as broodmare.
Wanted; Shetland Pony Stud Books
Wanted Shetland Pony Stud Books, Full Set, please contact me with what you have.
Cash Waiting for Full Set or Odd Numbers.
Good Prices Paid
*Can the man that called on 04/01/22 with a withheld number please call back*
Multi National Champion Mare
This is a truly outstanding, exceptional, consistent, multi national champion mare, will only be placed in the very best approved home. A huge asset to a quality stud.
Having owned this little girl from a foal, I have produced her slowly, giving her time to play & socialise in our small quality herd.
Having a wealth of bone, mane & tail, Delilah is absolutely correct, with the most loving nature, taking everything in her stride, fitting into any herd combination or being pampered in her stable.
She is now ready for the next phase of her life, either as a broodmare, family/child's pony or to continue her outstanding show record.   
Her affiliated showing career began as a foal in 2016 winning her foal class , then going on to be champion foal at the North Of England Shetland Show.
Amongst so many wins & championships, some of our proudest moments with Delilah;
2019 – 1st  2/3 yr old filly class at The Great Yorkshire Show
2017 Summer yearling NCPA Miniature yearling & Miniature Champion
2018 Lincolnshire County Show, 1st  Miniature filly 2/3 yr old 
2017 Nottinghamshire County Show – 1st Yearling, Overall Res Junior Mini Champion
2018 Nottinghamshire County Show – Junior Champion,
2018 -SPSBS National Breed Show – 
1st 2 yr old filly, huge class. 
2018 Penistone Agricultural Show-
1st, Miniature Champion, Res Mini 3yrs 
To many more to mention, such an amazing little girl. 
Sire; Parlington Spike
Dam; Parlington Utopia
DOB; 09/05/2016
Both these outstanding ponies have memorable, outstanding show records, available upon request.
Please email in first enquiry, decisions will be made early in the new year.
Delilah maybe in foal to our multi champion stallion Blazefield Thomas II, will be confirmed early new year.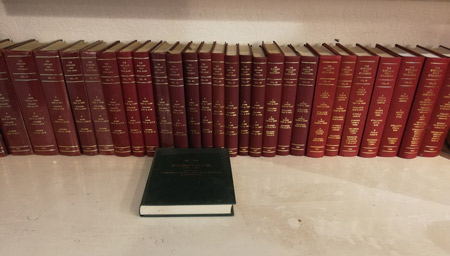 For sale from the Estate of the late Isobel Jean Steven nee Murdoch
Offered for sale is a collection of Stud Books. Can be sold Individually or in Lots.
All Proceeds are to be split between Cancer Research & M.S
Postage to be charged at cost. Below is a list of Volume numbers and quantity available. 
58 x1, 59 x1, 60 x1, 61 x1, 62 x1, 63 x1, 64 x1, 65 x1, 66 x1, 67 x1, 68×1, 69 x1, 70 x1, 71 x2, 72 x1, 73 x2, 74 x1, 75 x1, 76 x1, 77 x1, 78 x1, 79 x1, 80 x1, 81×1, 82 x1, 83 x1, 84 x1, 85 x1, 86 x1, 87 x1, 88 x1, 89 x1, 90 x1, 91 x1, 92 x1, 93 x1, 94 x1, 95 x1, 96 x1, 97 x1, 98 x1
Index of Volumes – Feb 1973
Stud Book Magazine Centenary Edition 1990
shetland-pony.com accepts no responsibility for the content of the adverts above. It is up to the purchaser to fully satisfy themselves with the item they are purchasing. shetland-pony.com recommends that you have any shetland pony that you wish to purchase vetted prior to purchase by a professional veterinary surgeon. shetland-pony.com cannot be held responsible for buyers purchasing shetland ponies for sale or other items that are unsuitable for the capability of the purchaser. Buyers buy at their own risk and must take the appropriate professional advice prior to purchasing.