Shetland Pony / Ponies For Sale
Place an Advert For
Tack / Horse Boxes / Equipment / Shetland Ponies
For Sale / Wanted / For Lease

Ruggles Horse Rugs has a huge range of Shetland rugs both for minis and standard sizes and for all seasons. Quick delivery. www.ruggles-horse-rugs.co.uk
Sire; Stepley Victorious
Dam; Rushetts Highlight by [Gangsdown Bandit]
DOB; 
Top class standard colt to make a stallion, but could be castrated (our usual practice) for child to ride in due course.
Lovely natured, straight expansive movement, will be weaned, halter broken, leadable etc and ready to go mid September.
Sire; Oversland Rascal
Dam; Oversland Spice
DOB; 12/04/2022
Beautiful Miniature Shetland Filly foal ready at weaning in October. She is Dark Bay in colour and will make an adorable pet, companion, show pony or when fully grown will be suitable for breeding. She's had a headcollar on for feet trimming, will be wormed, microchipped, registered and have a passport. Such a pretty little foal
Outstanding Cream Dun – 32in Miniature Shetland stallion
Sire; Christopher Cracker of Merilin
Dam; Kellas Ripple
DOB; 03/05/2013
Beautiful old blood lines, This quality boy came to me from a fantastic breeder – Lin Henson, who really knows her ponies, (blood lines) and temperament.
I have owned Jenson for the last 5 years and he has been a real pleasure to own.
He has not had the chance to be shown jue to covid etc but really can move and must be seen.
I am having to part with my boy because I have lost my grazing and I think it's unfair to keep him in a stable as he is far to good and needs to get out and strut his stuff.
He is good to handle, has a fantastic temperament and will live in or out.
You really won't find such a quality pony like this young man anywhere.
This is a really tough sale and he is my last to go, homes will be vetted and I really would want to keep in touch.
I've got loads I can say about my little man but please feel free to call, he is up to date with worm, farrier and jabs
Sire; Lignite Lucky Luke
Dam; Robins Brae Opal
DOB; 04/05/2014
Stunning 32.5" mare
Definite show quality with the most wonderful temperament.
Very very sad sale due to stud dispersal
Rainevalley Dare to Dream
Sire; Alasken Nicotiana Highlander
Dam; Champlers Vision
DOB; April 2021
Registered with SPSBS, to make full height, beautiful movement, good with farrier, up to date with worming, flu & tet. Currently turned out with mares & gelding with no problems, used to being stabled.
Now ready for someone make her reach her full potential either in the show ring or as a child's pony.
Don't let her location put you off coming to view her! I can pick up potential buyer from ferry/Red Jet or hovercraft. Transport can be arranged at cost to buyer.
Sire; Grimpowood Kubla Khan
Dam; Cynog Megan
DOB; 27/05/2018
4 years old filly home bred, superb temperament, friendly come to call and good to handle, SPSBS registered,she's from prize winning ponies, good home essential.
Marcott Palomino Skewbald Filly
Sire; Carain Dazzler
Dam; Meechlands Debutante
DOB; April 2022
Beautiful filly foal, readvertised due to buyers change of circumstances.
She will mature at approx 32″ and will be weaned in September. She has already been wormed, will be halter broken, leading and handled. Both sire and dam can be seen here.
Sire; Carain Dazzler
Dam; Meechlands Henrietta
DOB; April 2022
Beautiful quality Bay and White Miniature colt. Ready at weaning in September. Will be fully handled, wormed eating hard food etc.
We think this colt is stallion/show quality, and should mature at about 32″
Sire; Celtic Robert The Bruce
Dam; Broadmuirs Little Gem
DOB; 09/05/2017
I have owned Hamish since he was 5 months old. He is 41.5", nice stamp of a pony. My intention was to show him and break him to drive. He has been long reined a lot, loves jumping, good with poles, has been walked out alone on long reins, he has had tack on and a driving harness, pulled a chain. I have sat on him in the stable with no saddle. He is quite sharp and likes to be on so will need someone confident and experienced to carry on his education, I feel I have gone as far as I can with him and feel if he stays with me will be wasted. This is a reluctant sale due to lack of time.
Wanted Standard Black Stallion or Colt to Import to Australia
Black Stallion or Colt 10.00hh
We are searching for Black Standard size 10 hh (40 inches ) young Stallion or Colt . The Pony we are looking for must be of the highest quality in Type ,Movement and Conformation. The pony must have a very nice head and have really good free flowing movement and track up.Not looking for a heavy type but are looking for a pony with plentiful mane and feather. We are one of Australia's most successful studs and have been breeding Shetland Ponies for over 45 years . We will be in the United Kingdom for the month of August so may shortlist some suitable ponies whilst in the UK If you believe that you may have a suitable pony please contact me via email with current photos ,pedigree and details.Must be registered with the SPSBS and be eligible for export .I have included a photo for attention as to the quality of the studs ponies.
Sire; Stow Prefect
Dam; Stow Contessa
DOB; 26/04/2019
Staggie is a spectacular looking large chestnut colt sired by the outstanding show winning black stallion Stow Prefect whose wins include RHASS 2018.
Compact Renault 7.5 ton pony lorry Yr 2000. Mot December 2022 no advisories. Tilt cab, full living with separate toilet, hook up, leisure battery, on board water tank, isolator, new tyres all round.
Partitioned for 3 ponies, 4 shetlands, all moveable with stallion doors and adaptations for shetlands. Never let me down.
Iveco Daily Automatic Pony Van
Iveco daily 2013, automatic long wheel base 3.5 ton diesel panel van, full mot, 109138 miles. Has been professionally converted into a Pony van with full living,3 way fridge, bench seat which folds out to make a bed, hot and cold hand wash, plenty of storage, 2 fold down tables, insulation in living area, led lights throughout and fully carpeted. The rear of the van is sectioned with removable gates to carry 3 ponies, All gates can be left open so can be used as a stable. A ramp at the rear assess the Pony section, also has a jockey door into the living. There is a wind out Flamma awning on the side and tow bar underneath the ramp, the back doors have been left on.
Licensed Stallion For Lease
Sire; Kerswell Minnow
Dam; Kerswell Treacle
DOB; 11/05/2007
Eiger Jasper is currently looking for a breeding loan home in Shropshire. Homes will be vetted, proof of id is required and a vet reference will be needed as well as a loan agreement.
This is a fantastic opportunity to improve stud bloodlines without the cost of buying a stallion.
Jasper has a fantastic pedigree and has put some lovely foals out there.
He's just not being used to his full potential at present, Jasper has been shown in the past and won championships.
Jasper is a well behaved stallion who will run with other boys, he just hasn't been used much due to owners circumstances, he has no health issues at all and is fit and ready to go. If you are interested, please contact me
Black standard reg stallion
Sire; Kenrick of Coden Water
Dam; Stow Verity
DOB; 02/05/2009
VVE Passed, DNA Held by Society, stands Approx 40″ / 41″
Stow Versace is a proven stallion
Thrown some really nice stock.
Stow Versace hair confirmation, bone, hair. 
Manners never put a foot wrong with us.
Stow Versace is only on the market to health issues in the household and we feel we can longer do this Stallion justice. 
As we sadly decided to stop breeding ourselves. 
Wanted: Miniature Shetland Stallion for covering two maiden mares
WANTED
Miniature shetland stallion covering for two maiden mares. One black Colleytown, one dun (grullo) Helawi.
Solid colours preferably Bay/pali/grullo/brown etc or mostly black. Top show quality small stallion that has a lovely temperament.
Would consider short term lease to here (near Ludlow). I am Shropshire so not too far.
Am looking to start breeding a few quality ponies. Would also consider buying a quality mare; again breeding/confirmation and temperament paramount.
Please email with photos and breeding.
WANTED
PARLINGTON bred mare as brood mare. Solid colour preferably. Long term caring home for right little lady as pet as well as broodmare.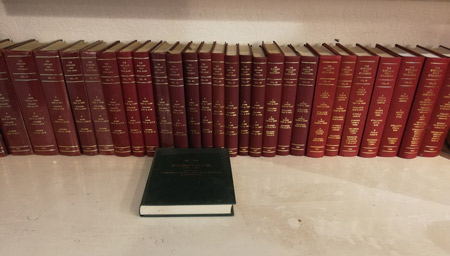 For sale from the Estate of the late Isobel Jean Steven nee Murdoch
Offered for sale is a collection of Stud Books. Can be sold Individually or in Lots.
All Proceeds are to be split between Cancer Research & M.S
Postage to be charged at cost. Below is a list of Volume numbers and quantity available. 
58 x1, 59 x1, 60 x1, 61 x1, 62 x1, 63 x1, 64 x1, 65 x1, 66 x1, 67 x1, 68×1, 69 x1, 70 x1, 71 x2, 72 x1, 73 x2, 74 x1, 75 x1, 76 x1, 77 x1, 78 x1, 79 x1, 80 x1, 81×1, 82 x1, 83 x1, 84 x1, 85 x1, 86 x1, 87 x1, 88 x1, 89 x1, 90 x1, 91 x1, 92 x1, 93 x1, 94 x1, 95 x1, 96 x1, 97 x1, 98 x1
Index of Volumes – Feb 1973
Stud Book Magazine Centenary Edition 1990
shetland-pony.com accepts no responsibility for the content of the adverts above. It is up to the purchaser to fully satisfy themselves with the item they are purchasing. shetland-pony.com recommends that you have any shetland pony that you wish to purchase vetted prior to purchase by a professional veterinary surgeon. shetland-pony.com cannot be held responsible for buyers purchasing shetland ponies for sale or other items that are unsuitable for the capability of the purchaser. Buyers buy at their own risk and must take the appropriate professional advice prior to purchasing.