Shetland Pony / Ponies For Sale
Place an Advert For
Tack / Horse Boxes / Equipment / Shetland Ponies
For Sale / Wanted / For Lease

Ruggles Horse Rugs has a huge range of Shetland rugs both for minis and standard sizes and for all seasons. Quick delivery. www.ruggles-horse-rugs.co.uk
For sale from the Estate of the late Isobel Jean Steven nee Murdoch
Offered for sale is a collection of Stud Books. Can be sold Individually or in Lots. All Proceeds are to be split between Cancer Research & M.S
Postage to be charged at cost. Below is a list of Volume numbers and quantity available. 
58 x1, 59 x1, 60 x1, 61 x1, 62 x1, 63 x1, 64 x1, 65 x1, 66 x1, 67 x1, 68×1, 69 x1, 70 x2, 71 x2, 72 x2, 72 x2, 74 x1, 75 x1, 76 x1, 77 x1, 78 x1, 79 x1, 80 x1, 81×1, 82 x1, 83 x1, 84 x1, 85 x1, 86 x1, 87 x1, 88 x1, 89 x1, 90 x1, 91 x1, 93 x1, 94 x1, 95 x1, 96 x1, 97 x1, 98 x1
Index of Volumes 1921 -1965, Feb 1973, 1966-1991
Stud Book Magazine Centenary Edition 1990
Sire; Windwillow Miskin
Dam; Balmedie Pepper
DOB; 02/05/2021
Romeo is an attractive, well breed gelding with the best of bloodlines on both sides of his parentage. He has a wealth of bone. His sire has won many times and we expect him to do the same.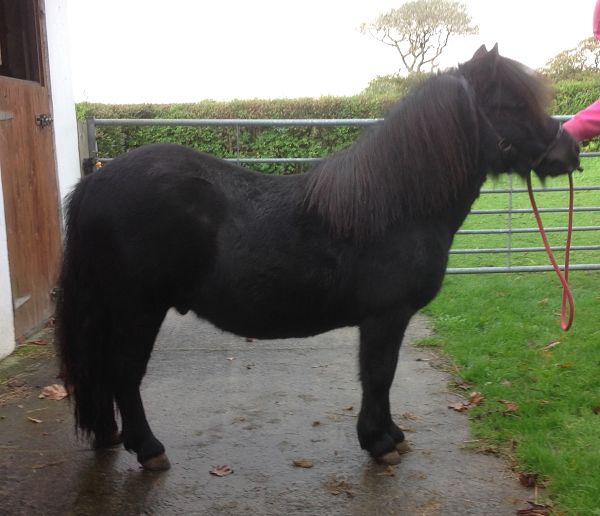 Black Standard Yearling Colt
Sire; Sharptor Predator AU1026/S11  (40″)
Dam; Ladbury Morning Melody AU2864/M15  (41″)
DOB; 21/05/2020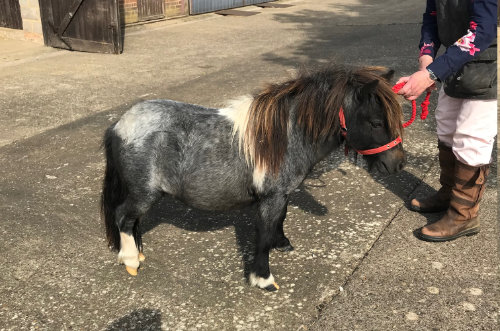 Yearling Roan Piebald Colt
Sire; Jambarrie Magnet Blue
Dam; Adwyrnant Pandora
DOB; 19/05/2020
Sire is Blue Roan, Dam is Piebald.
Liscombepark Prince Louis
Sire; Liscombepark King Rollo
Dam; Liscombepark Martha
DOB; 30/06/2020
Sire is Chestnut, Dam is Dun Roan.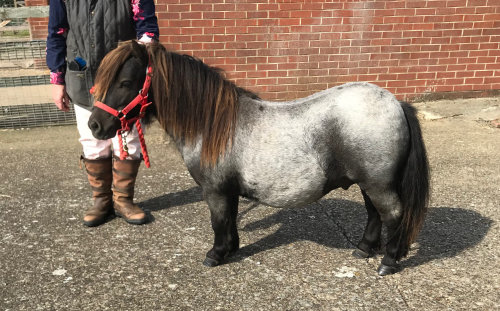 Yearling Dark Bay, now Blue Roan
Sire; Kerswell Sinbad
Dam; Halstock Snow Za Za
DOB; 09/05/2020
Kerswell Sinbad's last foal before he died.
Sire is Blue Roan, Dam is Palomino.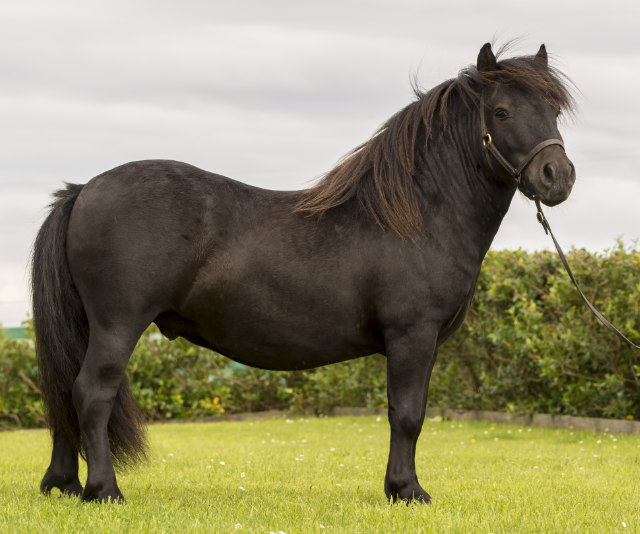 Sire; Hools Royal Revelation
Dam; Hools Beautiful
DOB; 14/05/2018
3yr old Colt will mature between 41″ / 42″
Lovely movement will excel as a Ridden or Stallion.
Sire; Clivocast Vearg
Dam; Clivocast Caro
DOB; 15/05/2019
Skalva is a 2 years tricolour standard currently standing at 38 and maturing. I want a very good home for her to back her and have fun. She is easy to load groom can be tricky to catch has farrier trims. This is a difficult sale of this quality island filly I bought her and her sister as foals but feel she would come on better separated she lives out all year been to first show took it all in her stride. She will only go to a great experienced home .clivocast is a top stud on the isle and a top home is needed for her.can deliver to ferry. The photo was spring can get up to date videos of her upon request.
Registered Palomino Filly 14 Months Old
Sire; Gaterley Gold Hawk
Dam; Trinkets Daisy Mae
DOB; 03/06/2020
Following the downsizing of our grazing I have made the heartbreaking decision to rehome my lovely 14 month old Palomino Filly. She is registered with the SPSBS and is a very loving little girl that loves being groomed, is easy to catch, great to load, good for foot trimming, good to worm, easy to lead. She is still very much a baby and the ideal home would be with other miniatures in a herd. I will not loan her or loan with a view to buy. I am not in a hurry to sell as her future home is very important. This is very hard and any home will be carefully vetted.
Sire; Skärgärdens Apollo – 40.55"
Dam; City Fly V.D. Belschuur – 41"
DOB; 23/05/2021
Stunning black standard shetland colt – available once weaned at 6 months old

We believe he has serious show/stallion potential – pictures of sire available
Sire; Hools Mischief – 39.4"
Dam; Hedwich V. Stal Het Peertje – 40.4"
DOB; 08/06/2021
Stunning black standard shetland colt – available once weaned at 6 months old

We believe he has serious show/stallion potential – we owned his sire so plenty pictures of available
Licensed Reg Black Standard Stallion
Sire; Kenrick of Colden Water
Dam; Stow Verity
DOB; 2009
Has bone etc 
Carries some lovely bloodlines
Proven Stallion
Asset to any stud
Very well handled
Wanted:
Registered Miniature Shetland Colt / Gelding to match current pony
Looking for a pair match to my 7yr old 30" golden dun stallion (Liscombepark Oliver) to school for carriage driving. Prefer 30-34 " aged 2 to 6 approx. Must be confident forward going pony with good movement. Permanent experienced home awaits. Would consider other colours particularly black, bay, other duns.
Lloegr Duet and Lloegr Dancer
shetland-pony.com accepts no responsibility for the content of the adverts above. It is up to the purchaser to fully satisfy themselves with the item they are purchasing. shetland-pony.com recommends that you have any shetland pony for sale that you wish to purchase vetted prior to purchase by a professional veterinary surgeon. shetland-pony.com cannot be held responsible for buyers purchasing shetland ponies for sale or other items that are unsuitable for the capability of the purchaser. Buyers buy at their own risk and must take the appropriate professional advice prior to purchasing.