Shetland Pony / Ponies For Sale
Place an Advert For
Shetland Ponies / Tack / Horse Boxes / Equipment / Etc...
For Sale / Wanted / For Lease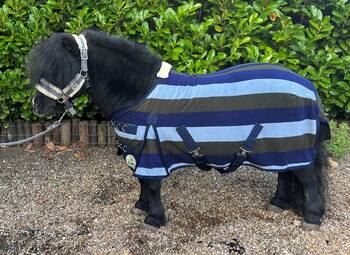 Ruggles Horse Rugs has a huge range of Shetland rugs both for minis and standard sizes and for all seasons. Quick delivery. www.ruggles-horse-rugs.co.uk
Licensed Miniature Stallion 32.5"
Flashy Young Pony with Exceptional Movement
Sire; Tawna Rubus (skewbald) PGS Brandon Fiery Jack
Dam; Tawna Celeste (cream dun) MGS Kerswell Nutcracker
DOB; 26/042020
Tawna Orion is extremely sweet-natured and always easy to handle in every way. He is polite with good manners. He is happy running with other stallions in the winter, and this summer ran with one mare. He was kind and sensible with her and she appears to be settled in-foal. Orion's sire – Tawna Rubus – himself a multi-champion and supreme champion, has produced many champions at top level. Their trademarks are usually fantastic free movement and big hair. Orion is no exception. From day one he has always displayed quality and presence, and has been lightly but successfully shown. Videos of his movement available via whatsapp. Orion is attractively marked, and is tested as Mu/N – mushroom carrier. For sale as he is too closely related to most of our females….and we have an excess of boys!
13 years old stallion, grey / born black, 100 cm, and tested free for skeletal atavism mutations
Abildores Volmer is looking for a new Shetland Pony stud. Volmer is 13 years, grey / born black, 100 cm, and tested free for skeletal atavism mutations. Volmer´s parents all track back to the British Shetland Studbook. Volmer as well as his parents are all (Sires/Dams) assessed for life in Denmark by British Judges. Volmer´s offspring are doing well at national shows in Denmark. Volmer covers by hand and also runs with mares. Show trained, red passport and fully vaccinated. Purchaser pays for transport.
5 yrs old Standard Shetland Gelding
Sire; Stepley Victorious
Dam; Stepley Terrena
DOB; 05/05/2018
Parker is a lovely 5 year old registered Standard Shetland Gelding We have owned him since February 2019 and had him gelded in October 2020. he is good to catch, load, worm, farrier etc.
He was bought for my Son to show but due to Covid and my Sons lack of interest, has never been shown (such a waste as I believe he has potential). He is currently standing at approx 41 inches and is a good solid, kind temperament, sane and sensible boy.
He has not been bitted or anything, so a completely blank canvas, that is wasted in my field.
Any questions please do not hesitate to ask. However No Offers on price as he is worth every penny
Licenced Stallion for Sale
Fantastic Coloured Stallion
Sire; Eiger Jasper
Dam; Fairy Cossack
DOB; 2007
BEN is for sale through no fault of his own he is to closely related to many of our mares. So just isn't used much here, he's a lovely boy with a fantastic pedigree of mostly Fairy and Kerswell bloodlines. He lives out all year but does stable. He lives with other stallions. Ben has a friendly temperament and comes to you in the field. Ben is good with his mares. He is a lovely chuncky boy with masses of mane and good bone. It is a great opportunity for someone to get some fantastic bloodlines into their herd. He has run with two mares and both were pregnant, one mare had to be put to sleep before foaling unfortunately, but the other produced a stunning skewbald filly. I have masses of information on this boys parents and ancestors as well as photos. I still own his mum and sisters. There are absolutely loads of pictures pedigrees etc. on our web site brackenfieldsshetlands.co.uk of his mum dad siblings etc. So you can see the quality of him and his family. This is a sad sale due to him being wasted here. He would make a fantastic show stallion for someone willing to show him. He is BOTH PARENTS DNA'd. registered with SPSBS, Microchipped and licensed. never had any health issues no sweet itch or laminitis. LOOKING FOR A 5* HOME FOR THIS BOY no dealers.
Sire; Eiger Osco 30″
Dam; Snelsmore Orchid 31″
DOB; 12/05/2022
Tornado is a smart black miniature colt with a white star.
He has an excellent pedigree and is nicely put together with a neat head.
He has been to several shows, loads and travels well and has had lovely feedback from the judges.
Both his sire and dam have had excellent results in the showring.
He is ready to continue his education, be a family friend or, with his bloodlines, has future stallion potential.
Fully vaccinated for flu/tetanus and sensibly priced, for sale as I have too many boys.
Please ring if you would like any further details.
Sire; 
Dam; 
DOB; 28/04/2023
Super colt foal, good enough to show. Wormed, micro chipped and eating hard food
6 Month Colt Miniature Shetland
Sire; Balmeadie Potter
Dam; Monkshill Lucia
DOB; 20/05/2023
Stunning Colt very friendly Tri-Colour should make 33inches easy to handle, good with farrier
Sire; Helenbrie Jake
Dam; Balmedie Snuff
DOB; 17/05/2012
Pollyanna is a sweet natured mare with no vices. She always foals easily and has been running with Windwillow Miskin since 25th May after producing a lovely colt foal on the 15th May. She carries the bloodlines of Birchwood, Buxted, Tawna and Balmedie. 
Miniature Shetland Gelding
Sire;
Dam; 
DOB; 
3 year old miniature shetland gelding for sale.will make lovely show pony, good in all ways.
Only selling as going into breeding.
Sire; Merrylees Paddywack
Dam; Cranford Cherryade
DOB; 27/05/2021
Very pretty 2 year old filly registered no BJ0132, Blue dun and white, around 30 inches tall, very friendly girl easy to do in all ways, bought at Worcester as a foal, sadly for sale as we are retaining homebred stock. Good home with equines sought for this lovely filly. SA Clear
Prosecco's Ultimate Gold – BK0906
Gorgeous Palomino standard yearling
Sire; Sharptor Ultimate
Dam; Penelope's Prosecco
DOB; 10/06/2022
Super palomino standard yearling filly. Exceptionally friendly and very sweet. Will be full up at maturity. Well handled, vaccinated and wormed to date. Loads easily and good to have her feet trimmed. No health issues. Just a lovely blank canvas for someone to bring on and enjoy. Sire is a bright bay; dam is cremello.
Sire; Hawkdale Kinsman
Dam; Hollydell opposition
DOB; 15/07/2022
Domino is a big standard pony which will make between 40/42″. He is a very well put together pony with old school blood lines. An asset to any stud. He would also excel in any sphere. The picture doesn't do him justice as he's clinging onto his winter coat. A work in progress. Please call for more information.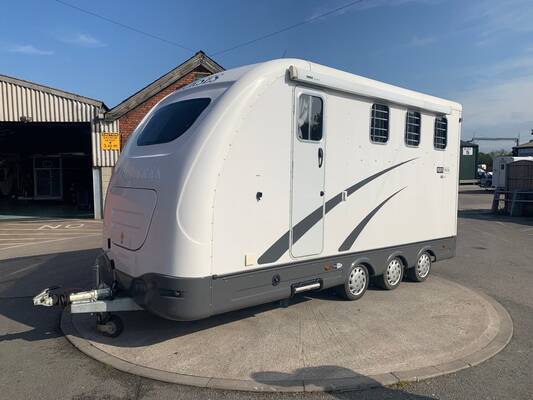 Large Horse Trailer with Living
 2014 Model, Luxury Pack, Tri Axle, Electric Fridge, Heating, Hot Water, Electric Flushing Toilet • 240v Hook Up, TV, Horse Shower, High Gloss Interior, Leather Upholstery, 2 Bunks, Locking Groom Door, Fold down table, Horse shower, Awning, Horse & Reverse Camera, Recessed lashing ring in the horse area floor for a motorbike etc, 3 x telescopic partitions, Fits 4 Shetland Ponies,
Been Stored Inside,
Can be viewed at the SPSBS Breed Show
Located on Orkney, can ship to Aberdeen or Caithness for collection, videos available.
 2 year old Spsbs bay miniature colt
Sire; Halstock X factor
Dam; Halstock pips Madona
DOB; May 2021
Top quality colt.

Never out of the top two. Shetland performance show winner, already a Spsbs junior champion under his belt as a yearling, was a mixed junior championship with standards. He has taken on the big breeds on two occasions at open shows resulting in a champion against lots of ponies and a reserve champion to a top class highland colt.

A smart, faultless colt. We can't fault him at all which makes this even harder. He comes alive when he trots – fantastic pace and action. Beautifully put together. Fantastic front. Big eyes on a pretty head. Lovely limbs. Head to die for. Kerswell bloodlines, and out of two top Halstock ponies. Simply a top quality pony. Ties up and stands up great.

He is Bitey and a nibbler. Apart from that easy to handle travels and loads great. Up to date which jabs, farrier and worming. Respects fencing. Comes running over to see you. He goes in the ring and knows the job. Very friendly. Doesn't rear. Lives out next to my stallion, cobs and mares. Use to go out with a group of geldings quite happily. Very confident chap.

I personally feel he would be a great stud stallion and throw very pretty and correct babies

I always want to know where he is, don't want him to be passed around as he's very dear to me.
Sire; Birchmoor Mulberry
Dam; Waulkmill Hesper
DOB; 2022
Mulberry is bay show standard colt very well mannered, good to handle loves attention.
Feet and vaccination up to date.
Only for sale as he is related to our breeding stock.
Shetland Mare and Colt Foal
Piebald Miniature Mare with Colt Foal at foot
Sire; Trondra Suntan
Dam; Gott Opal
DOB; 15/05/2008
Miniature registered shetland mare piebald 32 inch and her colt foal sire Parlington Yorkshire Lad (black)
9yo Broodmare, Palomino Skewbald Miniature SPSBS reg.
Been running with Ardanbeag Magic Marrister, Cremello and White for early 2024 foal
Sire; Blenheim Illusion
Dam; Vesquoy Tiffany
DOB; 2014
Delightful mare to own, 32.5″, friendly and easy broodmare. Thalia has proven to be a very good dam and is used to children. Has had 3 foals and her filly (cremello and white) from 2022 is retained. She has run with our young stallion Ardanbeag Magic Marrister (cremello and white) who is by Athelney Pale Magic (Palomino and white). Pale Magic has produced plenty of quality stallions over the years and Magic Marrister is no exception. There is a good chance that he will be a mushroom carrier but has yet to be tested. She is available to a good and knowledgeable home only. No dealers or folk buying to sell on. Genuine reason as I am having a stud reduction.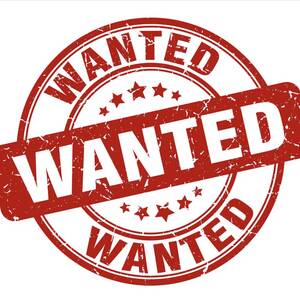 Wanted
Standard Registered Mares
Wanted standard size Shetland pony registered mares
Yearling Smoky Blue Dun and White Yearling Colt
Sire; Plumtree Jax
Dam; Plumtree Jazzabelle
DOB; 03/05/2022
Plumtree Jack Sparrow is a very chunky, showy, straight and correct colt with stallion potential. Jack is SA Clear. As his dam Plumtree Jazzabell is cremello, Jack carries a cream gene meaning he can produce beautiful dilute colours including palomino, buckskin and dun. He very much reminds us of his gorgeous sire Plumtree Jax as a yearling. This has not been an easy decision for us.­ Jack is fully registered with the SPSBS, has been wormed and had his feet trimmed regularly since birth.
shetland-pony.com accepts no responsibility for the content of the adverts above. It is up to the purchaser to fully satisfy themselves with the item they are purchasing. shetland-pony.com recommends that you have any shetland pony that you wish to purchase vetted prior to purchase by a professional veterinary surgeon. shetland-pony.com cannot be held responsible for buyers purchasing shetland ponies for sale or other items that are unsuitable for the capability of the purchaser. Buyers buy at their own risk and must take the appropriate professional advice prior to purchasing.