Shetland Pony / Ponies For Sale
Place an Advert For
Tack / Horse Boxes / Equipment / Shetland Ponies
For Sale / Wanted / For Lease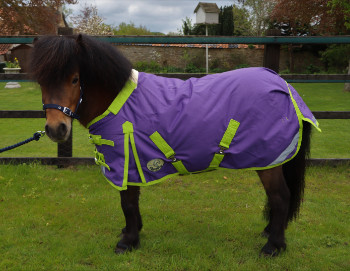 Ruggles Horse Rugs has a huge range of Shetland rugs both for minis and standard sizes and for all seasons. Quick delivery. www.ruggles-horse-rugs.co.uk
2yr old registered/dna recorded colt miniature
Sire; Willowdane Maxwell Barnaby
Dam; Halstock Xloa
DOB; 2001
Considering finding a new home for my two year old as an entire colt as I have too few mares to retain as a Stallion (already have two mature stallions). He has been dna registered ready for stallion registration when three. Straight, four square, true to breed type, calm natured, handled daily, wormed, tet vacs and foot trimmed regularly.
Only available to a kind home . Would consider a loan for showing purposes. Would consider gelding at buyers expense.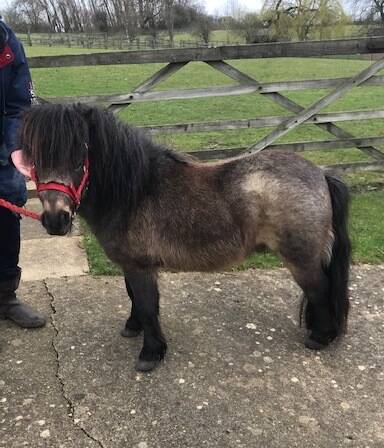 Liscombepark Prince Louis
Stallion Blue Dun Reg No. BH0936
Sire; Liscombepark  King Rollo…Chestnut…AWO415/S11
Dam; Liscombepark  Martha…….Dun Roan..AS1979/M10
DOB; 03/06/2020
Cremello Stallion Born 2013
Sire; Southsands Savvy Catkin
Dam; Halstock Miss Yellow Rosewood
DOB; 18/05/2013
Royal, a tiny 30″ cremello 10 year old unlicensed but still eligible to be licensed stallion, registered with SPSBS. Easy to handle, a good boy for the farrier, to rug, load, lead. Has come back in from showing loan but has been clipped, however looks stunning. Selling due to lack of mares to run with him. Is not a child's pony whilst entire. Has perfect teeth/jaw, moves like a dream and is nice and straight, I envisage no issues with licensing him if future owner chooses to have him assessed. Located Cornwall. Lots of competitive transporters usually visiting Cornwall to make transporting easier if required happy to liaise.
Sire; Grimpowood Kubla Khan
Dam; Cynog Anna
DOB; 14/06/2020
Home bred out of County winning bloodlines
Quiet friendly comes to call good to handle.
Good home essential.Sale due to owners health.
Sire; Grimpowood Kubla Khan
Dam; Cynog Megan
DOB; 27/05/2018
Home bred out of County winning bloodlines
Quiet friendly comes to call good to handle
Good home essential, sale due to owners health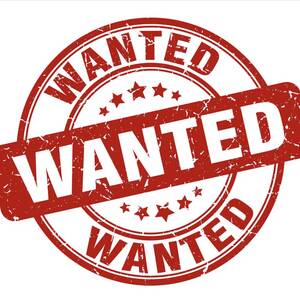 Wanted First Ridden Standard Shetland
I am looking for an experienced first ridden pony for my young children to start on. A standard Shetland who has been there and done it, on and off lead rein, spent a lot of time around children and is good in traffic. Just a lovely natured pony who they can start on and progress to do a little more when confident. A very loving home is waiting.
7 year old Miniature Stallion
Sire; Grimpowood Kubla Khan
Dam; Cynog Mia
DOB; 14/06/2015
Home bred out of County winning bloodlines
Good to handle and temperament
Comes to call and SPSBS registered
Good home essential.sale due to owners health.
Online Supplier of Mini Tack & Harness
We have a designated Shetland shop selling rugs, in hand and riding tack, bits, driving harness, headcollars etc. New products are added frequently and we are always happy to discuss your needs.
Why not search online for cobsandcoloureds
Sire; Stepley Victorious AQ1064
Dam; Lakehead Enya AT2587
DOB; April 2014
Evander has been shown successfully since a yearling. He was shown again in 2022, obtaining 3rd at Devon County and 1st and Reserve Champion at Bath and West.
He lives out 24/7.
Evander has produced us some lively fillies which have been retained hence he is for sale
Licensed Miniature Stallion
Sire; Tawna Rubus (dark chestnut skewbald) PGS Brandon Fiery Jack
Dam; Tawna Celeste (cream dun) MGS Kerswell Nutcracker
DOB; 26/04/2020
Smart, young, licensed stallion. 32.5″.
Flashy, straight movement, loads of presence.
Sweet natured, good manners, easy to handle.
Mu/N – mushroom carrier.
Videos of him moving via whatsapp.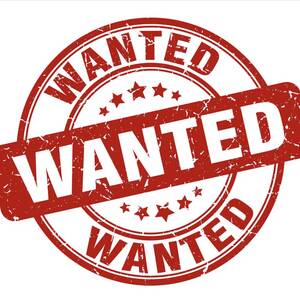 show quality standard yearling filly – 5* farm/showing home assured
Sire; Sharptor Chieftain
Dam; Trinkeld Daisy Mae
DOB; 04/05/2022
Riverdance Jubilee Ginny is a registered Strawberry Roan Filly. She was born in May 2022 and is a delight to own. She is good to handle and very loveable. She asks to have her head collar on, will be led and happily has her rug on. She is getting better with the foot trimmer but work will be needed with this. She has a lovely temperament. She is in very good health. Her teeth are correct.
I am parting with Ginny as my personal circumstances have changed. No dealers thank you. She can only go to a 5* home
Sire; Bergli Origo Rose
Dam; Schiehallion Brianna
DOB; 06/06/2021
Well handled from birth, easy to load and catch, been handled by children.
Sire; Bergli Origo Rose
Dam; Klingrahoull Carrie
DOB; 10/04/2021
Well handled from birth has been shown and placed, good to load, lead, good with farrier.
Sire; Pampas Cracker
Dam; Longmeadow Sapphire
DOB; 09/05/2022
Super skewbald filly, show quality, friendly nature, wormed, feet trimmed, vaccinated, lightly handled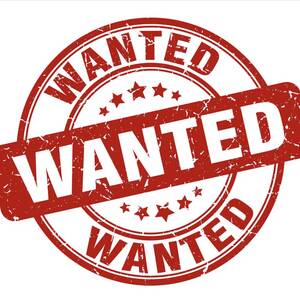 Tentatively looking for a top class mare or stallion. Must be County Standard. Standard, black preferred. 5-8 years. Good bone, movement and well set tail. Must move well and have an excellent temperament. No vices, allergies. Must be good to load and travel well and happy to stay away at the odd show.
We can in turn offer a good home where the pony will be produced to top level.
Please message me with pictures and details including videos and price.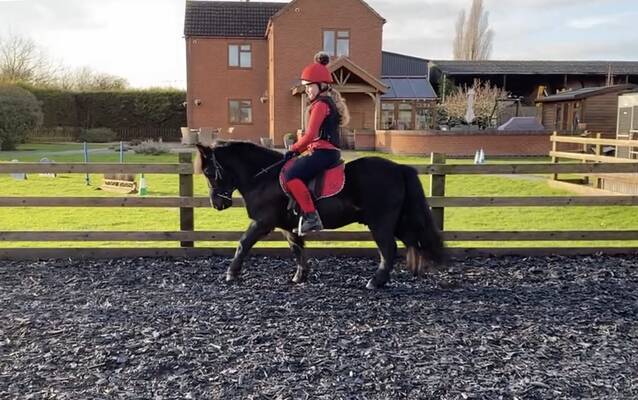 Sire; Stepley Troy
Dam; Stepley Taka
DOB; 06/04/2015
Super little gelding, goes on or off lead rein, lovely stamp of a pony great inquisitive/brave nature and a very cheeky loving boy, wasted here now as very sadly outgrown and still being so young he needs a job to do, he would also break to drive very easily as he is not a spooky type, quite unflappable and long reins well.
Sire; Tawna Champagne Charlie (palomino) PGS Goodworth Bertie
Dam; Tawna Dolly Dimple (dark bay) MGS Tawna Rubus
DOB; 29/05/2022
Beautiful, show quality filly unexpectedly available due to being let down by original purchaser.
Dilute black (genetically tested).
To mature around 31″.
More photos and videos available via whatsapp.
Sire; Pampas Cracker
Dam; Longmeadow Saphire
DOB; 09/05/2022
Beautiful filly foal, well marked, good sturdy little pony, easily show quality.
Wormed and has had feet trimmed twice, very sweet nature.
3yr old Registered Standard Stallion
Sire; Eynhallow Star
Dam; Bayview Taransay
DOB; 29/05/2019
3yr old registered standard stallion. Not been used yet. Been shown since a foal, no lumps or bumps, blemish free. Well handled, loads and travels, good with the farrier. Loves fuss, great to lead and good to bath. Started long reining him in a harness and proving to be a quick learner.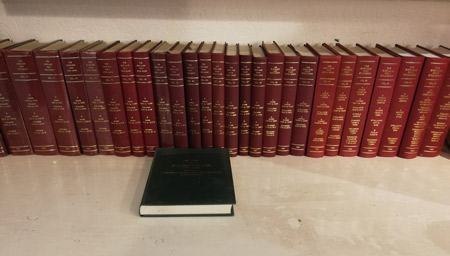 For sale from the Estate of the late Isobel Jean Steven nee Murdoch
Offered for sale is a collection of Stud Books. Can be sold Individually or in Lots.
All Proceeds are to be split between Cancer Research & M.S
Postage to be charged at cost. Below is a list of Volume numbers and quantity available. 
58 x1, 59 x1, 60 x1, 61 x1, 62 x1, 63 x1, 64 x1, 65 x1, 66 x1, 67 x1, 68×1, 69 x1, 70 x1, 71 x2, 72 x1, 73 x2, 74 x1, 75 x1, 76 x1, 77 x1, 78 x1, 79 x1, 80 x1, 81×1, 82 x1, 83 x1, 84 x1, 85 x1, 86 x1, 87 x1, 88 x1, 89 x1, 90 x1, 91 x1, 92 x1, 93 x1, 94 x1, 95 x1, 96 x1, 97 x1, 98 x1
Index of Volumes – Feb 1973
Stud Book Magazine Centenary Edition 1990
shetland-pony.com accepts no responsibility for the content of the adverts above. It is up to the purchaser to fully satisfy themselves with the item they are purchasing. shetland-pony.com recommends that you have any shetland pony that you wish to purchase vetted prior to purchase by a professional veterinary surgeon. shetland-pony.com cannot be held responsible for buyers purchasing shetland ponies for sale or other items that are unsuitable for the capability of the purchaser. Buyers buy at their own risk and must take the appropriate professional advice prior to purchasing.