Shetland Pony / Ponies For Sale
Place an Advert For
Tack / Horse Boxes / Equipment / Shetland Ponies
For Sale / Wanted / For Lease

Ruggles Horse Rugs has a huge range of Shetland rugs both for minis and standard sizes and for all seasons. Quick delivery. www.ruggles-horse-rugs.co.uk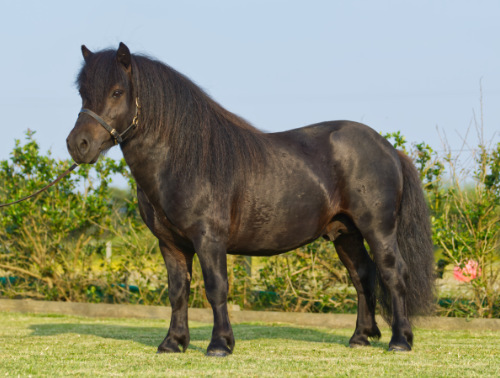 Sire; Wells Real Lucky
Dam; Kerloch Elixia
DOB; 18/05/2017
4 yr old Black Standard Colt, approx 40.5″
Wealth of mane and tail. neat head and good bone. Easy to handle.
Will deliver to Aberdeen Harbour, can help with onward travel arrangements.
Sire; Stow Review
Dam; Burnbank Veda
DOB; 03/05/2007
Black mare full sister to "Kerloch Rupert" multi winning champion. Kerloch Verity has been shown in the ring with success. Record can be seen on web page (Westbridgepark Shetlands). A genuine mare, good to handle, box, stable. Not broken to ride. Has bred foals. Must go to 1st class home. A asset to any stud.
Sire; Kenrick of Colden Water
Dam; Stow Verity
DOB; 02/05/2008
Heartbreaking sale Stow Versace
Licensed reg black standard stallion
For sale as we retaining his daughters
Versace a pure gentleman with his mares and us
We can't say enough about him
Stow Versace would be a gem to any stud standing 40inches
Brackenfields Honors Fire Storm
BAY MINIATURE COLT WITH 4 WHITE SOCKS
Sire; Brackenfields Firefly Cast A Spell
Dam; Willowsvale Foxy Lady
DOB; 24/06/2021
A LOVELY BIG CHUNKY BAY COLT WITH 4 WHITE SOCKS
NAME TO FOLLOW
WILL BE FOR SALE AT WEANING TO 5* HOME WITH OTHER EQUINE COMPANY
FANTASTIC PEDIGREE WILL MAKE A GREAT SHOW OR STALLION PROSPECT
He will be registered with SPSBS, passported, microchipped, halter broke, wormed, foot trimmed and walking out and looking for a new home after weaning but can be reserved with a deposit until then.
He has a lovely pedigree with many show winning champions in his pedigree.
we have retained his full sister, so have to let this stunning boy go.
His sire is DNA'd and mare can be too.
For more information, pedigrees etc see our website www.brackenfieldsshetlands.co.uk/ both mum and dad have pages on there as well as his full sister (francescas legacy)
Pair of 40″ shetland driving mares
Lloegr Duet and Lloegr Dancer
Sire; Butterby Drummer
Dam; Lloegr Dulcinea
DOB; 22/4/14 and 4/15
Two smart registered Shetland chestnut mares, Lloegr Duet and Lloegr Dancer. They are 6 and 7 year old, full sisters. No vices, good in traffic, easy to load, catch, clip and with farrier. Driven as well- matched pair, been to a couple of training days and one indoor competition. Very low mileage due to lockdowns. Would do well as competition ponies or in the show ring. Dancer was shown in hand as a two year old and then bred a nice foal. I have owned them for two years and started their training 18 months ago. They both have excellent temperaments, matching paces and a good attitude to work being willing but sensible. Vaccs, teeth, worming, farrier up to date and microchipped. Little used Zilco pairs harness, bits and some rugs included. Please ring for more details.
Sire; Benston Jack-Ida-Box
Dam; Cotmullion Kimberley
DOB; 03/04/2020
Lovely quality small black Miniature yearling colt.
"Bertie" is likely to make about 30″
Very sensible and easy to catch and handle, tie up, etc…
Regularly wormed and foot trimmed
Should be a good in hand prospect and later a useful stallion with his excellent bloodlines
Sire is pure Shetland Island breeding and 30″
Dam is out of Cotmullion Candyfloss, palomino 32″ by Top Rock Strada and by Kerswell Kingcup – palomino 32″

Transport can be arranged, if required
Wanted:
Registered Miniature Shetland Colt / Gelding to match current pony
Looking for a pair match to my 7yr old 30" golden dun stallion (Liscombepark Oliver) to school for carriage driving. Prefer 30-34 " aged 2 to 6 approx. Must be confident forward going pony with good movement. Permanent experienced home awaits. Would consider other colours particularly black, bay, other duns.
Sire; Sharptor Ranger Red
Dam; Helawi Ice Candy
DOB; 31/05/2020
Standard Grey Yearling filly
Although Marella looks roan in photos she is turning from black to Grey,
Marella is well handled and going to make a full up when full grown.
She will live in a herd or on her own go in and out of the stable, up to date worming, feet trimmed yesterday, been taken for walks on the road, very well bred only available due to cutting stock, based Isle of Wight
Sire; Brockville Vintage
Dam; Eynhallow Belle
DOB; 09/05/2014
Stunning young black standard licenced stallion. Standing at approximately 38″ Charlie has lots of good bone, an abundance of mane and tail, lovely temperament and easy to handle. He was lightly shown as a youngster and was always in the ribbons. He has always run with his mares in the field and is always very settled, has also run with some colts over winter and always been fine. Charlie has bred us some lovely offspring who will be retained at stud and pictures can be sent on request. Charlie is only for sale as due to reducing numbers he is wasted with us.
Sire; Olympia v. Geldersoord
Dam; Kinkell Gracious
DOB; 07/05/2017
We offer for sale the wonderful standard SPSBS registered filly Markes Golden Rose. Rose is a sweet easy going Shetland pony, probably height 102cm (40.16 inches), in perfect health. She has only entered two Shetland pony shows so far but was the Junior Champion in The Czech National Shetland Pony Championship (judged by Durand Ludovic) and she was Junior Champion in The Moravia Shetland Pony Championship.
We are only offering her for sale to reduce the numbers of ponies in our stud.
Feel free to contact me on messenger for more information, photos and videos.
If you are interested in transport from the Czech Republic is possible 24.4.2021
Sire; Harviestoun Demitri
Dam; Harviestoun Purity
DOB; 25/07/2007
We offer for sale the amazing standard SPSBS licenced stallion Harviestoun Petraeus. Petr is a first class shetland pony, height 99cm, 38,97 inches, 100% healthy. He has a great character and all his foals are as friendy, calm and easy going as he is.
Feel free to contact me on messenger for more informations, photos and videos.
If you are interested in transport from the Czech Republic is possible 24.4.2021
shetland-pony.com accepts no responsibility for the content of the adverts above. It is up to the purchaser to fully satisfy themselves with the item they are purchasing. shetland-pony.com recommends that you have any shetland pony for sale that you wish to purchase vetted prior to purchase by a professional veterinary surgeon. shetland-pony.com cannot be held responsible for buyers purchasing shetland ponies for sale or other items that are unsuitable for the capability of the purchaser. Buyers buy at their own risk and must take the appropriate professional advice prior to purchasing.