Sire; Kington Za Za Rac
Dam; Snelsmore Lucie Locket
DOB; 05/05/2017
Fully registered passported with SPSBS miniature colt/stallion 31″
Vaccinated and wormed to date Class is a pleasure to own, easy boy to handle etc nice nature has covered in hand & run with a mare & foal (Not yet put forward for VVE due to covid 19 restrictions) already has nice progeny, shown with success winning the great Yorkshire show 2019 & other championships. Genuine enquires only please
Liscombepark King Frederick
STALLION AVAILABLE AT STUD
to a limited number of visiting mares.
32″, registered SPSBS, proven & licensed. Current Vet Certificate & vaccinated for flu & tetanus.
Handsome palomino with correct confirmation & paces, superb temperament & excellent bloodlines including Romany, Blazefield, Kerswell, Huckerby, Cranford, Birling, Alfross & Pottercross lines. Lovely nature with mares & runs with foals.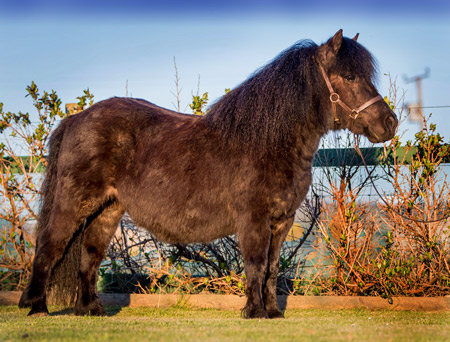 Sire; Hools Rising High
Dam; Wells Perrier
DOB; 29/05/2017
3yr old Black Standard Filly, currently 38.6″
Currently being lightly backed for Lead Rein. Sired by 2020 HOYS qualifier Hools Rising High.
Location; Orkney 
Transport can be arranged to Aberdeen, can help with onward travel arrangements. (Shared transport available next week, 23rd May)
Sire; All-Time Special Duke of Stable
Dam; Annabel V Keizershof
DOB;  04/03/17
Harri is a very rare 3 Year Old 38″ MUSHROOM STANDARD STALLION who I imported from Normandy, North France as a foal.
He moves with purpose and poise with a straight leg action and elegance. He is a strong, handsome chap with an abundance of hair, as well as character!
His breeding goes back to some lovely old English lines and along with his wonderful temperament, it is expected that his foals will be just as spectacular.
He will be available from June 2020 which is when he should have passed his VVE and licensed with the UK SPSBS (only delayed due to COV-19). He has run with 2 mares this Spring and has been seen to not return.
Harri is fully handled & easy to catch, groom, lead, tie up etc, UK SPSBS registered, wormed & feet trimmed. He winters alone or with other entire's and has been a pleasure to own.
There is an increasing demand for this unique Mushroom colour and only 2 SPSBS Standard Mushroom Licensed Stallions in the UK (Harri being one very shortly). He is quality in terms of physic, breeding, temperament as well as colour and will be a huge rare asset to any Stud wishing to develop a Standard Mushroom program.
Westbridgepark Champagne Charlie
Sire; Alasken Nicotiana Highlander (Piebald)
Dam; Knix Olympia (Piebald)
DOB; 05/05/2016
BD1650     40″ Gelding
This Gelding is now ready to further education. Showed in hand 2019. Lovely mover, would suit Ridden or driving pony. Flu & Tet up to date. No Laminitis or itch.
Location; Devon 
Contact; Shirley Chapple Westbridgepark Shetlands
01598 760 265
Sire; Zain of Berry
Dam; Laddyll Kimberley
DOB; 20/07/2007
Top class ridden shetland gelding. 41 1/2 " black 12 years old.
Although only very lightly shown under saddle Kevin has twice qualified for HOYS and Royal International as both an open ridden and lead rein pony.  Bred in the purple with exceptional movement, beautiful head and lovely temperament.   With the right jockey this pony should excel in 2020.
Substantial price required so only serious enquiries please.
Location; East Sussex 
For more information please contact; Lynda Buchanan Jackson 
01323 811442
Sire; Oakgrove Honey Brunch
Dam; Misty Morning of Catchpool
DOB; 13/05/2016
Registered Standard Shetland Mare
Palomino
A beautiful mare, with a lovely performance pedigree and exquisite movement.
This pony is an absolute poppet, she is well handled in all ways and has been shown with success since a foal.
Melody has the most lovely laid back attitude to life and very little phases her, she is polite and takes everything in her stride.
She is used to small children and absolutely loves the attention. She has been walked out along roads with tack on, she has been sat on and has accepted everything without question.
She has a lovely performance pedigree, her dam is a super ridden and show mare who has done so well under saddle, so Melody is sure to make a smashing ridden pony.
She is 100% to catch, she comes to call, excellent with farrier and vet, used to being bathed, rugged, brilliant to load / travel, she happily lives in or out, she currently lives out with a field shelter and i bring her in in severe weather conditions as our location is very exposed.
Melody has never had sweet itch or laminitis.
Regularly trimmed and wormed with flu / tetanus vaccinations up to date.
Permanent 10* home wanted for this absolute poppet of a pony
This is an extremely sad and very reluctant sale due to personal circumstances
NO TEXT MESSAGES, NO LOANS, NO LOANS WITH A VIEW TO BUY
Location;  Newton Abbot in Devon
Contact; 07879 840277
Sire; Quince of Brygarth (Skewbald)
Dam: Brygarth Merle (Black)
Spsbs Reg Mare
DOB; 15th/05/12
36" plenty of bone with exceptional breed lines.
An incredibly hard decision to let this beautiful mare go.
Epo has outstanding movement, has been lightly shown with great success. A little shy until she forms a bond with you, very loving & affectionate. Would be happy in a herd, companion or family pony.
Only for sale to approved five star home as retaining all 2018/19 foals /young stock.
Location;  South Yorkshire
Contact; 07947910782
A set of SPSBS Stud books 1997 – 2011
plus a Green index of Volumes 67-92
All in very good condition.
On behalf of the family of the late Mrs S P Beasley ( Bychan Shetlands)
Sire; Eynhallow Black Jack
Dam; Birchmoor Patience
DOB; 14/03/2009
M/16
Ridden since August 2018 and shown in lead rein classes following successful in hand career. Ideal broodmare or for in-hand / lead rein showing. Fully vaccinated.
Dam; Glenlough Persuasion