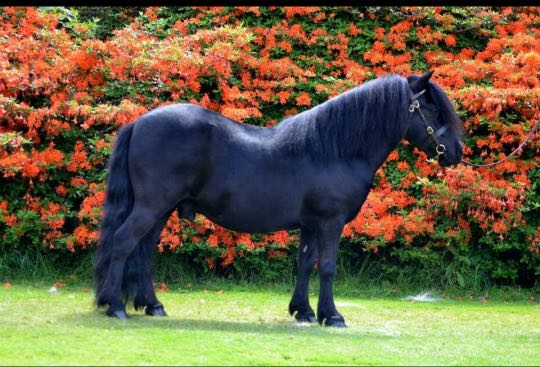 Sire; Zain of Berry
Dam; Laddyll Kimberley
DOB; 20/07/2007
Top class ridden shetland gelding. 41 1/2 " black 12 years old.
Although only very lightly shown under saddle Kevin has twice qualified for HOYS and Royal International as both an open ridden and lead rein pony.  Bred in the purple with exceptional movement, beautiful head and lovely temperament.   With the right jockey this pony should excel in 2020.
Substantial price required so only serious enquiries please.
East Sussex.
For more information please contact: Lynda Buchanan Jackson
01323 811442
Sire; Oakgrove Honey Brunch
Dam; Misty Morning of Catchpool
DOB; 13/05/2016
Registered Standard Shetland Mare
Palomino
A beautiful mare, with a lovely performance pedigree and exquisite movement.
This pony is an absolute poppet, she is well handled in all ways and has been shown with success since a foal.
Melody has the most lovely laid back attitude to life and very little phases her, she is polite and takes everything in her stride.
She is used to small children and absolutely loves the attention. She has been walked out along roads with tack on, she has been sat on and has accepted everything without question.
She has a lovely performance pedigree, her dam is a super ridden and show mare who has done so well under saddle, so Melody is sure to make a smashing ridden pony.
She is 100% to catch, she comes to call, excellent with farrier and vet, used to being bathed, rugged, brilliant to load / travel, she happily lives in or out, she currently lives out with a field shelter and i bring her in in severe weather conditions as our location is very exposed.
Melody has never had sweet itch or laminitis.
Regularly trimmed and wormed with flu / tetanus vaccinations up to date.
Permanent 10* home wanted for this absolute poppet of a pony
This is an extremely sad and very reluctant sale due to personal circumstances
NO TEXT MESSAGES, NO LOANS, NO LOANS WITH A VIEW TO BUY
Located Newton Abbot in Devon
Tel – 07879 840277
Sire; Romany  Kinsman
Dam; Romany Pepita
Piebald Licensed Stallion
D.O.B.  17/06/2006
80.5cm, 31¾ inches
It is with sadness that we are selling Silas but we no longer breed broken coloured pony's and we need to cut down on our boys . Silas is a lovely Stallion who we have owned since a foal, he has super breeding and offers loads of bone and hair, a lovely small head and is a correct mover. He runs out with the other stallions.
This is a reluctant sell of this beautiful stallion but he has not been used for a while as we are no longer breeding broken colour.  (This is not the best picture of him and was taken a while ago).
Please contact 01935 412888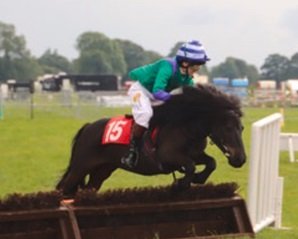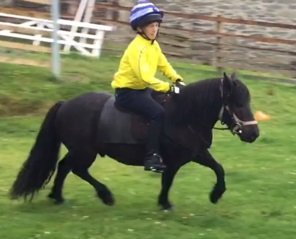 Sire; Sevenordale Basil
Dam; Waulkmill Good Enuff
41" Black Gelding, 10yrs, won mini show jumping, placed open ridden M&M, raced with the Shetland Pony Grand National display team.
Sire; Squiggle of Berry
Dam; Hermits Lily May
Born 2019
Lovely filly foal Shown with success already Won first place & reserve champion first time out Wormed upto date Easy to handle Good pedigree Very reluctant sale Only available due to reducing numbers & family circumstances
Sire; Quince of Brygarth (Skewbald)
Dam: Brygarth Merle (Black)
Spsbs Reg Mare
DOB; 15th/05/12
36" plenty of bone with exceptional breed lines.
An incredibly hard decision to let this beautiful mare go.
Epo has outstanding movement, has been lightly shown with great success. A little shy until she forms a bond with you, very loving & affectionate. Would be happy in a herd, companion or family pony.
Only for sale to approved five star home as retaining all 2018/19 foals /young stock.
Based South Yorkshire
Contact; 07947910782
Sire; Fairytail Mane Man
Dam; Blazefeild Nesta
DOB;16th/05/09

32" A beautiful little mare, with exquisite movement, has been lightly shown with great success , has had one foal .
Molly can be a little shy with new people , currently lives in a small mixed mini Shetland herd.
Only for sale to a five star home as retaining all own Young stock & foals.
Based South Yorkshire
Contact; 07947910782
A set of SPSBS Stud books 1997 – 2011
plus a Green index of Volumes 67-92
All in very good condition.
On behalf of the family of the late Mrs S P Beasley ( Bychan Shetlands)
M16 born 14/3/09
Ridden since August 2018 and shown in lead rein classes following successful in hand career. Ideal broodmare or for in-hand / lead rein showing. Fully vaccinated.
Sire is Clibberswick Tantivy
Dam is Clibberswick Flash Charm
DOB 05/05/2012
Registered shetland mare Flash is broken and riding, jumping a small course of fences She will hack alone or in company. Flash would suit a confident first ridden jockey or someone older to contest the m&m ridden classes She would also suit lead rein but can be a little nervous to get on therefore would need a little time spent with her to gain confidence that way She will stand to have her feet done, tacked up, brushed and clipped. Ideal child's pony as she is not bossy or ignorant in or out of the stable. This is a sad sale of a much thought of little mare so please no time wasters.
Dam Halstock Snow ZA ZA AQ0576
Sire Liscombepark Mr Pepe AU2430
DOB 22/04/2018
Colt  Cremello
CONTACT JUDITH WALPOLE:-
Tel 00 44 (0)1525 237 414
Fax 00 44 (0)1525 237465
5 year old Stallion'Spiggie' has been broken to ride but due to lack of jockey he has be loaned out as a stallion to neighbouring studs. Spiggie has caught all his mares with 5 foals on the ground and 2 mares scanned in foal the coming spring.
His foals have done well at the shows with Bigton California and Bigton Charm both winning at the shows this year. Both yearlings are big and should be up to height.
Spiggie's sire won a gold award at the PBSA evaluations and his dam was highest points from all the mares evaluated that year.
Spiggie is very tame and easy to catch in open field. 
Ideal for someone looking for standard stud stallion or for ridden prospect and could be gelded if he is to be used solely for ridden or driven.
Transport can be arranged to Aberdeen.
ROBIN'S BRAE WOODWICK – BF0493
Sire; Brandon Fiery Jack
Dam; Robin's Brae Sapphire (MGS Lignite Lucky Luke).
Woody goes back, through Sapphire, to Robin's Brae Dazzle who has produced some excellent stock for their stud.
Woodwick (Woody)  is a strong well boned one year old colt with a lovely nature who is easy to work with.
We are based in Shetland and transport can be arranged to Aberdeen if necessary.

Serious inquiries only to
Sire: Liscombepark Mr Pepe AU2430
Dam: Blazefield Princess AP0253
DOB 03/05/2018
Skewbald Cream and white Filly
CONTACT JUDITH WALPOLE:-
Tel 00 44 (0)1525 237 414
Fax 00 44 (0)1525 237465
LISCOMBEPARK MR PEPE AU 2430
Sire: Liscombepark  Pluto AQ1089
Dam: Huckerby Golden Star AH1546
DOB: 05/06/2008
STALLION
CONTACT JUDITH WALPOLE:-
Tel 00 44 (0)1525 237 414
Fax 00 44 (0)1525 237465
2 yr old chestnut colt, spsbs registered and passported, good to handle, he has never been shown but is a pony with a big personality, he is looking for a new home through no fault of his own.